This is an archived article and the information in the article may be outdated. Please look at the time stamp on the story to see when it was last updated.
CHULA VISTA, Calif. -- Two women were fatally shot Friday morning inside an Eastlake townhome, prompting a county-wide manhunt for the suspected gunman, authorities said.
They have been identified as 38-year old Aura Mancilla and her aunt, 58-year old Patricia Garcia.
Suspect David Bell called 911 shortly after 3 a.m., telling emergency dispatchers he just murdered two women, Chula Vista police said. Bell told dispatchers it happened at a dwelling in the 2700 block of Apricot Court, which is just west of Lower Otay Lake near the Olympic Training Center.
"We believe he shot and killed them and then fled," said Lt. Eric Thunberg, Chula Vista Police Department.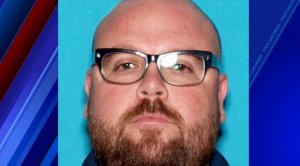 Officers responded to that townhome -- just south of Olympic Parkway in the Greystone at Eastlake Vistas community --  where they found the garage of the three-story dwelling open and began conducting a welfare check, Chula Vista police Lt. Eric Thunberg told reporters at the scene. In separate bedrooms on the third floor, officers found two women dead from apparent gunshot wounds.
Neighbors told police they heard between six to seven shots, Thunberg said. It wasn't immediately clear if anyone else reported the shooting before Bell.
According to David Bell's Facebook page, in March he became engaged to Mancilla and had been waiting for permission to marry from her father.
Family members of Mancilla and Garcia were at the crime and declined to speak to media.  Detectives said they are in close contact with the family to develop a motive in the crime.
"More than likely it's going to be domestic violence related we don't know what led to it," said Lt. Thunberg.  "We'll obviously be looking into what happened here we'll be looking at social media, we'll be doing everything we can to determine what the actual motive was and why."
"Our kids play centrally right here," said Elisama Chavez.
Chavez lives around the corner from the Mancilla home, she is also president of the homeowner's association.  She said the neighborhood is tight and family focused and any crimes are unheard of.
"Me  and my husband purchased here and we were excited because of the neighborhood being so good and calm and having the church across the street," said Chavez.  "To see this on television and just hear that there's a homicide in  this area is just unbelievable."
Nobody else was found inside the home, and police had yet to conduct a thorough search for a possible weapon as of about 6 a.m. while they waited for the San Diego County Medical Examiner's Office to respond.
#Breaking: Person of interest identified in Chula Vista double-homicide. 38yo David Bell is considered armed & dangerous. His victims are two women, one he may have been dating or used to. More updates to come. @fox5sandiego pic.twitter.com/0pmFjUCkXy

— Aric Richards (@AricFOX5) February 2, 2018
This is a developing story.