This is an archived article and the information in the article may be outdated. Please look at the time stamp on the story to see when it was last updated.
CARLSBAD, Calif. - Police are asking the public to identify a man who has been looking in windows of Carlsbad homes while people are sleeping.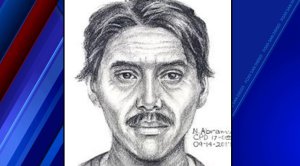 A sketch of the prowler was released by Carlsbad police Wednesday with a plea to help identify the man they described only as a Hispanic or Caucasian man.
There were at least two instances when the man entered homes through an unsecured window, police said. When the residents saw him, the man ran away.
A community meeting is scheduled Thursday at 6 p.m. at the Carlsbad Senior Center located at 799 Pine Avenue. Police plan to discuss the prowler and ask the community for help in identifying him.
Police have increased patrols in the area and suggest that residents lock doors and windows. Home security information can be found on the City of Carlsbad's website.
Anyone with information about the prowler should call police at 760-931-2197.