This is an archived article and the information in the article may be outdated. Please look at the time stamp on the story to see when it was last updated.
EL CAJON, Calif. – A gunman wearing a Star Wars Sith mask  robbed three East County convenience stores overnight, investigators said.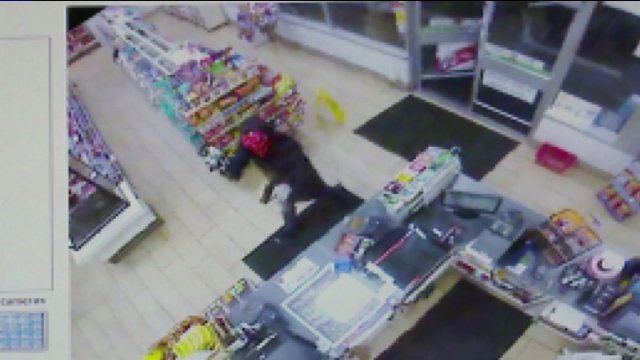 The same criminal also robbed another convenience store two nights ago, law enforcement sources told FOX 5.
Surveillance video from the first robbery shows  the robber entering a 7-Eleven store at around 3 a.m. at 735 E. Bradley Ave. in El Cajon wearing a Star Wars Sith mask and waving a handgun.
The second robbery was reported about 12 minutes later at  a 7-Eleven at 10205 Lake Jennings Park Road in Lakeside. The third robbery happened at around 3:30 a.m. at another 7-Eleven at 335 Jamacha Road in El Cajon.
Saturday, the same man is suspected of robbing a 7-Eleven at 1498 Jamacha Road in El Cajon.