This is an archived article and the information in the article may be outdated. Please look at the time stamp on the story to see when it was last updated.
SAN DIEGO – Eleven high school campuses around San Diego were locked down Thursday morning after school officials received threatening phone calls, police said.
[UPDATE at 1:10 p.m.] Lockdowns at all campuses were lifted, according to San Diego Unified School District spokeswoman Ursula Kroemer.
Kroemer told FOX 5 at 10:30 a.m. that 12 high schools in their district had heightened security due to the threat. 
At 11:30 a.m., the district clarified the number to 10 high school campuses, including Scripps Ranch, Patrick Henry, Mira Mesa, Morse, Clairemont, Crawford, Kearny, San Diego, Pt. Loma and La Jolla.  Some of these campuses have more than one school.
San Ysidro High from the Sweetwater Union High School District was also included in the investigation and was on heightened security until noon when it was lifted, according to police.
This morning San Ysidro High received a phone threat to the campus. After SDPD sweep all clear and school back to normal. #SUHSD

— Sweetwater Schools (@SUHSD) September 17, 2015
The threat made to San Diego High School had to do with potential shootings near or on school campuses, SDPD police said.  The threat to Scripps Ranch High School included a mention of a bomb.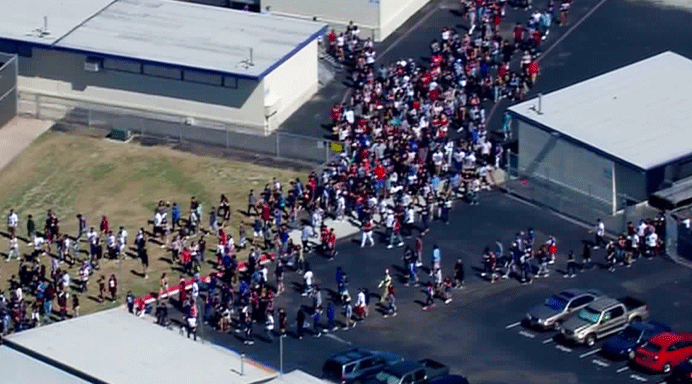 SDUSD sent a tweet stating all schools affected were locked down as a precaution.  All students were said to be safe.  Parents were advised not to pick up their children from the high schools.
Reassuring all students & schools are safe and secure. We will advise when lockdowns are lifted. Parents do not need to come p/u students.

— San Diego Unified (@sdschools) September 17, 2015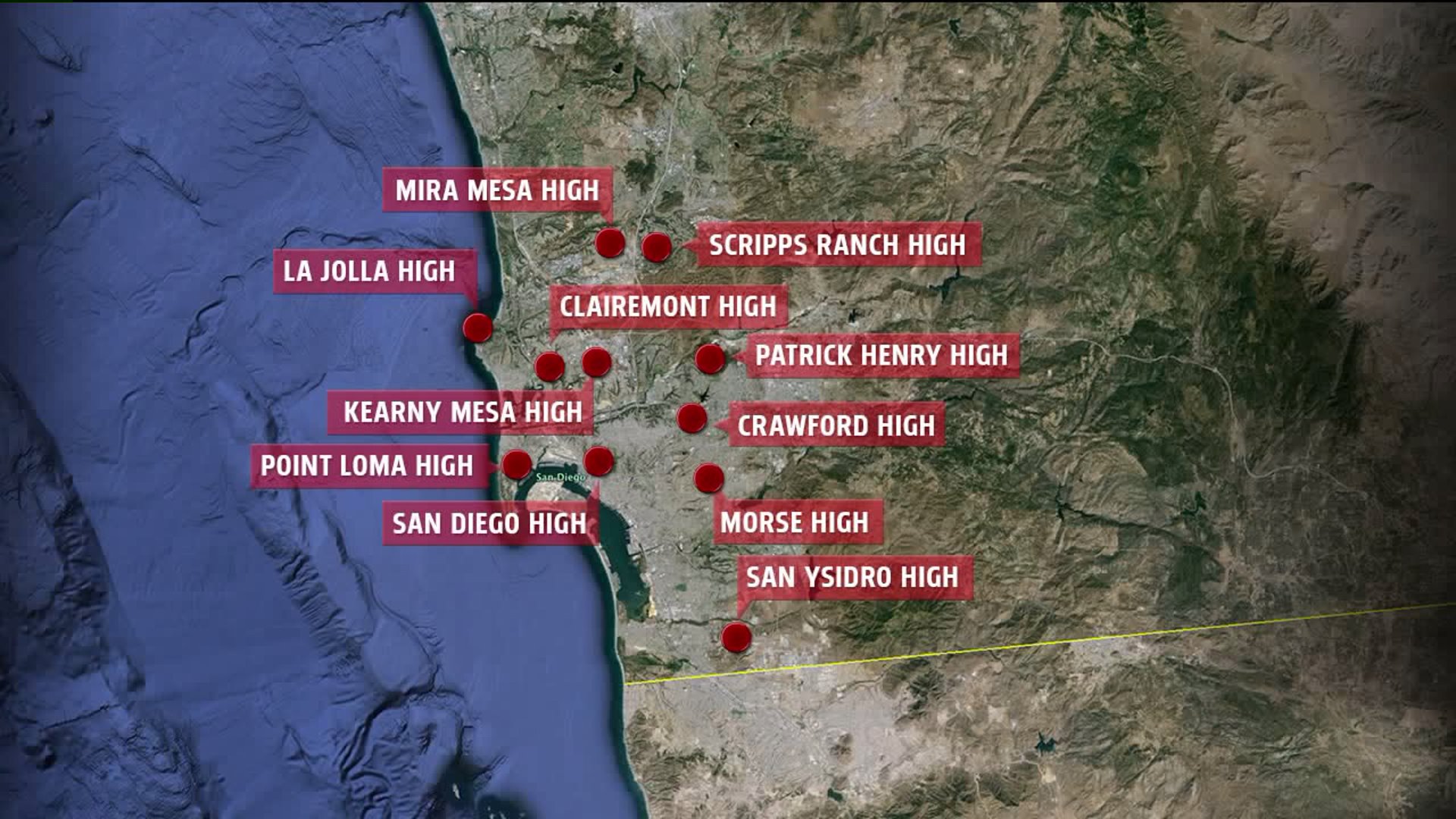 Serra High was briefly placed on lockdown despite getting an actual threat to the campus, Kroemer said.
Parents at Serra High received a voice message from the school stating the campus on in "heightened security" at 10:53 a.m.
This is an important message from Serra  High School to all parents. Our school is currently on lockdown due to threats received at several high schools this morning, including ours. Be assured that everyone on campus is safe and law enforcement is present. We will keep you informed of the situation. We appreciate your cooperation in not coming to the school at this time.
Just before noon, those same parents received another message from the school stating the lock down had been lifted.
The lockdown at Serra High School has been lifted. Our site was placed on lockdown for precautionary measures. We were just informed that we can proceed as normal.  I want you to know that the safety of your student(s) is our highest priority.