This is an archived article and the information in the article may be outdated. Please look at the time stamp on the story to see when it was last updated.
CARLSBAD, Calif. – A 64-year-old woman was fatally stabbed early Monday morning during a break-in at her Carlsbad home.
The victim called 911 around 12:30 a.m. She told authorities she had been stabbed in her home in the 1800 block of Outrigger Lane just north of Agua Hedionda, according to Carlsbad police.
She was taken to Scripps La Jolla Hospital where she died around 1:30 a.m. Her name was withheld by police, but neighbors told FOX 5 that her name was Marj Gawitt.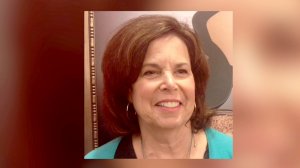 Investigators believe a man and a woman broke into the woman's home and attacked her, then fled in the victim's vehicle, the lieutenant said. Officers searched for the burglars by ground and aboard a law enforcement helicopter through the morning.
Deputies found the victim's vehicle abandoned in the 800 block of Grand Avenue in San Marcos shortly after 5:30 a.m., sheriff's Lt. David Buether said.
In the late morning, officers took 37-year-old Ian Bushee and 26-year-old Malissa James, both transients, into custody at gunpoint in the 4800 block of Park Drive. Officers arrested Bushee and James on suspicion of homicide, burglary, conspiracy and auto theft. Bushee was also arrested on suspicion of accessory after the fact. Both suspects were on probation in San Bernardino for residential burglary.