This is an archived article and the information in the article may be outdated. Please look at the time stamp on the story to see when it was last updated.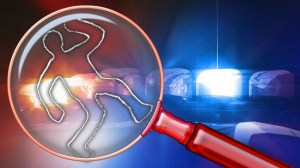 SAN DIEGO – A man, whose body was found in a drainage ditch in San Diego's Memorial neighborhood, appeared to have died of natural causes,
police said.
The man's body was spotted lying face-down off National Avenue between South 33rd Street and the Interstate 15 off-ramp about 10:15 a.m., according to the San Diego Fire-Rescue Department.
Personnel from the San Diego County Medical Examiner's Office were called to take possession of the body, which had been at the scene for a day or two, San Diego police said.
It was determined the man was likely a transient who had died of natural causes.