This is an archived article and the information in the article may be outdated. Please look at the time stamp on the story to see when it was last updated.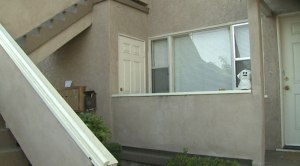 SAN DIEGO — A woman was groped in her Ocean Beach home and a suspect was later found by police in the victim's backyard, a San Diego police sergeant said.
The assault at the 2100 block of Abbott Street was reported to police at 5:45 a.m., said Sgt. Dan Lasher.
The unidentified victim was sleeping on her couch when she awoke to find a man groping her, Lasher said. The woman pushed the man away, ran to the bathroom, locked herself inside and called police.
The man was discovered in the backyard of the victim's residence by police, Lasher said. He was identified by the woman and was booked for suspicion of sexual assault, but his name was not released.