This is an archived article and the information in the article may be outdated. Please look at the time stamp on the story to see when it was last updated.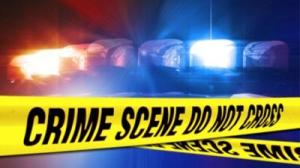 ESCONDIDO, Calif. – Escondido police shot and killed a knife-wielding man whom they say lunged at them with a knife.

Police got an anonymous call requesting assistance to the area south of East Washington Avenue and east of North Citrus Avenue at about 10:45 p.m., Saturday, Escondido Police Lt. Neal Griffin said.

Officers encountered a man brandishing a knife near East Washington Avenue and Trovita Court.

"Officers repeatedly ordered the man to drop the knife but he refused, Griffin said. "While attempting to persuade the man to put down the knife, he suddenly moved toward an officer and lifted the knife. Officers fired at the suspect."

Officers immediately rendered first aid until Escondido Fire Department paramedics arrived, Griffin said.

The shooting victim was transported to Palomar Medical Center, where he later died.

The officers involved were not injured. The identity of the shooting victim is being withheld pending notification of next of kin.