This is an archived article and the information in the article may be outdated. Please look at the time stamp on the story to see when it was last updated.
OCEANSIDE, Calif. — A police chase that started in Los Angeles Thursday ended in a dramatic freeway arrest in northern San Diego County.
A maroon Honda Civic had been fleeing officers for several hours before the driver finally pulled to the side of the road near Camp Pendleton around 1:30 p.m. The car stopped near the Las Pulgas exit on Interstate 5 as officers pulled up behind the vehicle with guns drawn. Police later said the driver stopped because he ran out of gas.
After about 30 minutes, the man opened his door and a police dog rushed toward the car with officers close behind. The dog attacked the man and officers fired "less lethal" rounds from a shotgun, eventually pulling the driver out and putting him in handcuffs.
#Breaking A tense hours long pursuit and stand off ends just north of the Las pulgas exit 5s. Suspect sustained bites from police canine. Traffic is a bear both directions but freeway is open. Go to @fox5sandiego fo more info. @LilyFlower9 pic.twitter.com/WLif1Qo8ta

— Paul makarushka (@heyguyfox5) January 3, 2019
The man could be seen bleeding heavily after the struggle. Officers and paramedics immediately started giving him medical aid on the roadside before an ambulance rushed the driver to Tri-City Medical Center for treatment. Hours later, he was released from the hospital into police custody.
CHP later said the driver was 34-year-old Karl Flores, a military veteran who may suffer from Post Traumatic Stress Disorder. He was expected to undergo a psychiatric evaluation.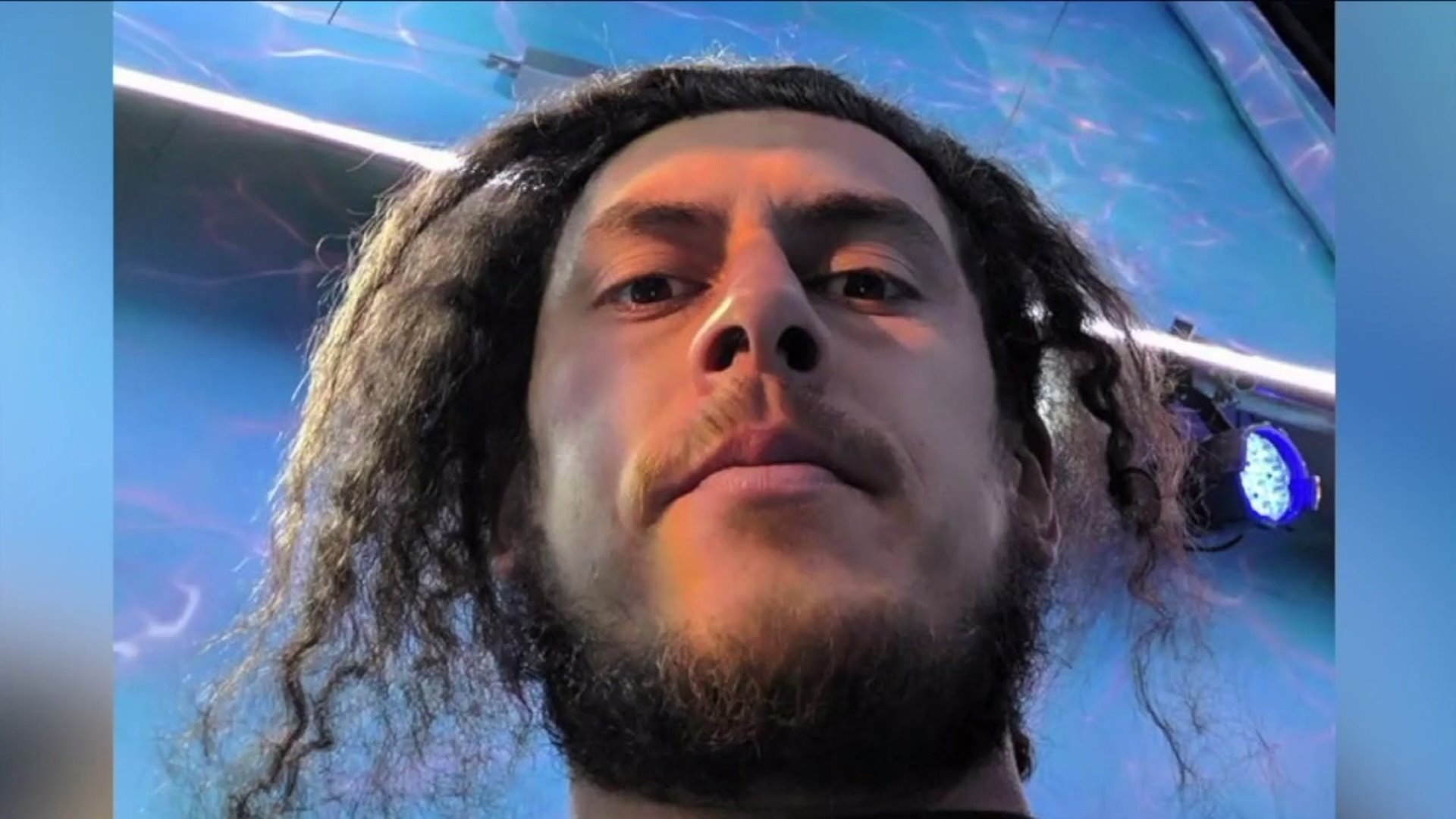 Southbound I-5 traffic was halted entirely in the area during the standoff and in the minutes following the driver's arrest, leading to a significant back-up that reached into southern Orange County. Cars started trickling past the scene again around 2:30 p.m.
The chase started in Culver City around 11 a.m. when Flores allegedly refused to pull over for an officer. He then hit a pedestrian on a scooter, according to CHP. That man was expected to make a full recovery.
The driver escaped after being spun around by multiple PIT maneuvers on side streets, driving the wrong way at times to escape patrol cars and speed away. The vehicle lost its bumper during one of its collisions with a police car.
CHP officers say because of Flores' erratic behavior, they contacted his wife, hoping she could calm him down and get him to pull over, but the pursuit continued.
The car made its way through LA's Westside neighborhoods, driving into Westchester near LAX and Playa Vista before getting onto Interstate 405. The driver headed south through LA's South Bay and then Orange County, eventually transferring to Interstate 5 and entering North County San Diego.