This is an archived article and the information in the article may be outdated. Please look at the time stamp on the story to see when it was last updated.
SAN DIEGO – San Diego police asked the public for help Sunday in finding a woman who went missing.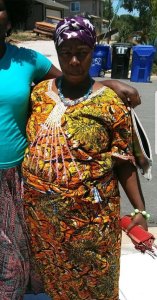 Maria Sengiyaremye was reported missing around noon Sunday at the Laurel Bible Chapel on Laurel Street in the Chollas Creek neighborhood, police said.
The 45-year-old woman was located safe near her home and reunited with her family, according to police.