This is an archived article and the information in the article may be outdated. Please look at the time stamp on the story to see when it was last updated.
SAN DIEGO – The man accused of sexually assaulting a maid in a Midway District hotel was arrested, police announced Wednesday.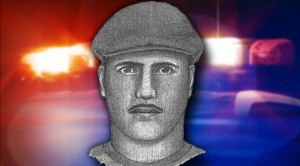 Investigators linked DNA evidence from the hotel assault to 44-year-old Christopher Stevens and arrested him at Vagabond Inn in Mission Valley on Monday, San Diego police Lt. Anastasia Smith said.
A 54-year-old woman was cleaning a vacant room at the Wyndham Garden Hotel at 3737 Sports Arena Boulevard on Friday afternoon when Stevens allegedly confronted her, Smith said. She attempted to leave the room, but was forced to back inside.
Stevens is accused of brutally beating and raping her, then walking away from the hotel.
The victim was taken to a local hospital to be treated for injuries, according to the lieutenant.
Crime lab investigators identified Stevens as the suspect based on DNA collected at the hotel, Smith said. The DNA also matched a sex assault that happened at Hourglass Park in Mira Mesa on October 9.
Stevens faces forcible sexual assault, attempted murder and false imprisonment charges.  He was booked into San Diego Central Jail.