This is an archived article and the information in the article may be outdated. Please look at the time stamp on the story to see when it was last updated.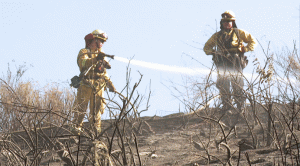 SAN DIEGO — Military firefighters will set and monitor several brush-clearing controlled burns Sunday at Marine Corps Air Station Miramar.
The routine prescribed fires, part of annual efforts to reduce wildfire risks, will begin about 9 a.m. and continue into the early afternoon, according to the base's public-affairs office.
While people in surrounding communities may see some flames and smoke, no roadway visibility restrictions or air-quality problems are expected, Marine Corps officials said.