This is an archived article and the information in the article may be outdated. Please look at the time stamp on the story to see when it was last updated.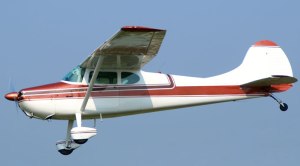 VALLEY CENTER, Calif. — A single-engine Cessna pilot made an emergency landing in a field near Woods Valley Golf Club Thursday because of an engine problem.
The Cessna 182 touched down safely about 9:30 a.m. off Valley Center Road, near Mirar de Valle Road, according to sheriff's officials. The lone pilot was uninjured, Lt. Rich Williams.
Williams said the pilot said the plane's engine lost oil pressure.