This is an archived article and the information in the article may be outdated. Please look at the time stamp on the story to see when it was last updated.
SAN DIEGO — An effort is underway nationwide to get a picture for every Vietnam veteran killed in combat, including the 356 service members from San Diego County.
The pictures will be displayed at the Vietnam Veterans Memorial in Washington, and 112 pictures are still needed from San Diego County.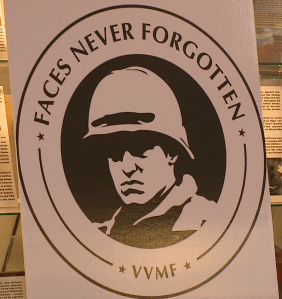 "You've got to have a face with a name," said Jan Scruggs, President and Founder of the Vietnam Veterans Memorial.  "That really brings a person back to life."
The goal of the Vietnam Veterans Memorial Fund (VVMF) is to honor educate and heal by building an education center at the Memorial Wall.   Representatives said the Center on the National Mall will be a place where the stories of heroes and their sacrifices can be told.
"As a nation we have never welcomed these Vietnam veterans home," said San Diego Mayor Bob Filner, who attended a call-for-photos program at Balboa Park Tuesday.  "We have to bring closure and peace to the lives of the veterans who have suffered for so long."
The campaign is called Faces Never Forgotten.
"It's to keep the memory of them as we have in our minds,"  said George Worthington, a Vietnam Veteran and board member for the VVMF.  "Just to show a connection between the people who serve today and the people who have gone before and paid the ultimate sacrifice."
Fox 5's political analyst and former Marine Nathan Fletcher knows the pain of loss and the importance of remembering.  Two of his cousins and several close friends were killed in the war on terror.
"I'll never forget not for one day what my buddies who died in combat looked like and what their stories are and this is an effort to preserve that story so everyone else can know," said Fletcher.
For more information on the Faces Never Forgotten campaign click here.