This is an archived article and the information in the article may be outdated. Please look at the time stamp on the story to see when it was last updated.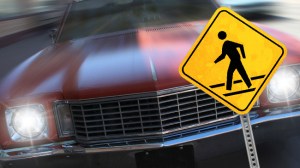 OCEANSIDE, Calif. — A pedestrian was killed by an SUV while crossing an Oceanside roadway in a crosswalk, a police lieutenant said Sunday.
The incident occurred at 10:25 p.m. Saturday at San Luis Rey Mission Expressway (SR 76) and Benet Road, said Oceanside police Lt. Sean Marchand.
"Officers arrived on scene and determined that a Sport Utility Vehicle was traveling westbound on SR 76 approaching Benet Road. A pedestrian crossed the roadway in the crosswalk at this intersection. The SUV struck the pedestrian who was later declared deceased, despite the life-saving efforts performed on scene," Marchand said.
The accident was under investigation, he said."Alcohol does not appear to be a casual factor."
The victim's name was withheld pending notification of next of kin, Marchand said.