This is an archived article and the information in the article may be outdated. Please look at the time stamp on the story to see when it was last updated.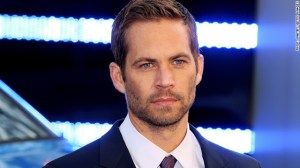 LOS ANGELES – "Fast and Furious" star  Paul Walker  died from a combination of traumatic injuries and burns after the Porsche he was riding in crashed and erupted in flames, according to autopsy results released Wednesday by the Los Angeles County Coroner's office.
The car's driver, 38-year-old Roger Rodas, died from traumatic injuries, coroner's officials said.
Los Angeles County Coroner's Assistant Chief Ed Winter said the men died "within seconds" of the crash. More details will be available when the final autopsy is released, Winter said.
The deaths have been ruled an accident, with the injuries occurring as the result of "auto versus fixed object."  Although witnesses confirmed that Rodas and Walker were in the car, the men were positively identified through dental records.
They were killed about 3:30 p.m. Saturday when the 2005 Porsche Carrera GT crashed into a pole and several trees on Hercules Street in Santa Clarita.
Toxicology results will not be available for six to eight weeks.
Detectives have not determined what caused the crash, but a preliminary investigation indicates speed was a factor, Sheriff's Capt. Mike Parker said.
Just how fast the car was moving is to be determined. The speed limit on the street is 45 mph.
Friends have told authorities the high-performance Porsche was not street racing at the time, and L.A. County sheriff's officials say eyewitnesses did not see a second car.
The limited-production, 2005 Porsche Carrera GT has a history of being difficult to control.