This is an archived article and the information in the article may be outdated. Please look at the time stamp on the story to see when it was last updated.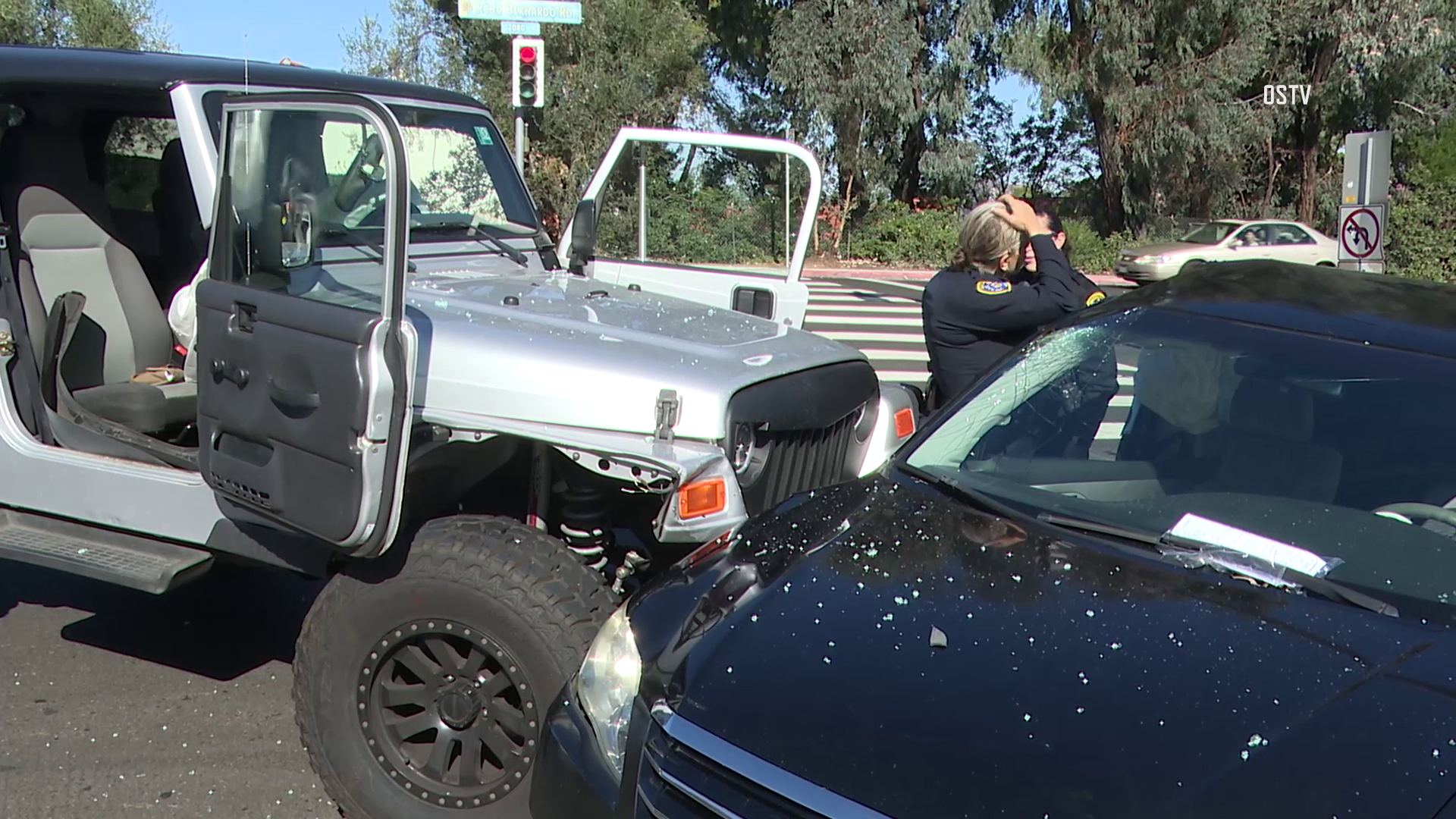 SAN DIEGO — A 71-year-old sedan passenger died Saturday evening after a collision with a Jeep at a Rancho Bernardo intersection.
The sedan driver, a 72-year-old man, ran a red arrow light while making a left turn from westbound Rancho Bernardo Road to Acena Drive, San Diego police said.
A 17-year-old boy driving a Jeep eastbound had the green light as he entered the intersection. The Jeep broadsided the passenger side of the other vehicle, a Toyota Avalon, about 2 p.m., police Officer Robert Heims said.
The passenger door was caved in from the impact. The woman suffered major injuries and later died at a hospital.
The two drivers and a 17-year-old girl in the Jeep complained of pain, Heims said. The older man was taken to a hospital.
Read more on San Diego Union-Tribune.