This is an archived article and the information in the article may be outdated. Please look at the time stamp on the story to see when it was last updated.
ENCINITAS, Calif. – The mother of the 22-year-old gunman, Evan Kim Tian Kwik, who shot two Sheriff's deputies Wednesday then took his own life after a 10 hour SWAT standoff, talked about her son's life-long struggle with mental illness and drug addiction.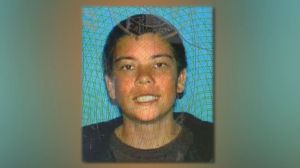 "He said he was going to kill himself for years," said Michelle Kwik. "I had gone through his stuff [and] took out every knife I could find. I hid everything. I had no clue he had a shot gun."
Michelle and Steve Kwik said there were signs that Evan had emotional problems as early as preschool.
"He struggled with self-esteem" said his mom.
He was self-medicating with drugs by high school and discovered heroin when he was 18.
"Once he hit heroin, heroin is evil, black tar heroin is rampant here. [Evan] even said to me, 'Mom it's in junior high school and high school now. It's so sad," she recalled.
The Kwiks said Evan was continuously in therapy and trying new medication to deal with depression, but he suffered serious negative side effects.
"He flipped our car on one medication, totaled it. He cut himself on one medication, he started having seizures on another," said Michelle.
Evan's father said they were attentive parents, who helped out in the classroom and always tried to encourage their son.
"When you self-medicate, you're no longer in your own state of mind. You alter your state of mind. He wasn't the same person," said Steve Kwik.
As early as two months ago, Evan was admitted to the hospital as he was a danger to himself or others. Evan was released without her knowledge after 48 hours. Michelle Kwik believes this is where the mental health system failed.
"I said to her, on the phone, 'how could you let him go? He's going to kill himself. He could kill other people. He's agitated and he coming off drugs.' She told me, 'he's not talking to himself and he's not walking circles around himself,'" she said.
Michelle Kwik admits when she called police Wednesday to report her car stolen, she hoped her son would be arrested and forced into rehab.  Never did she dream it would end with her son dead.
Her husband said they are sorry for the injuries sustained by the Sheriff's deputies and grateful for how they handled the situation.
"No matter what you want or try they also have a will of their own and unfortunately it ended tragically and officers got hurt. Thank God more people didn't get hurt."