This is an archived article and the information in the article may be outdated. Please look at the time stamp on the story to see when it was last updated.
IMPERIAL BEACH, Calif – The Federal Aviation Administration is investigating the death of a student paraglider who crashed into a pile of rocks near the US Mexico border.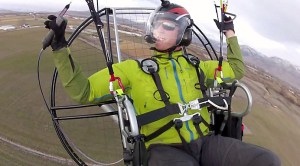 Henry Ho, 48, was pronounced dead on scene.
According to the San Diego County Medical Examiner, Ho died from blunt force trauma to the head after his glider slammed down.
The death has paraglider instructors calling on officials to revoke the license of the instructor in charge.
Dell Schanze is a well known paragliding instructor, but several local instructors say his methods are reckless.
"Over and over and over, he's just a habitual violator of any kind of air sport we have," said paraglider instructor Billy Purden.
Purden said when it comes to Schanze, he's had too many bad encounters to count.
But Schanze defended his safety record, saying it was perfect until Ho's fatal accident.
"It was a fluke thing. I could never have guessed he was going to freeze up like that," Schanze told Fox 5.
Schanze said it was hard at first to deal with the accident, "but now I realize I couldn't have done anything more. I am the best instructor and the leader of the biggest paragliding school in the world, and this is the first death I've ever had in my 12 years of instructing."