This is an archived article and the information in the article may be outdated. Please look at the time stamp on the story to see when it was last updated.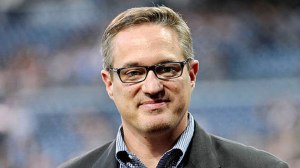 SAN DIEGO – Tom Garfinkel resigned as president and CEO of the San Diego Padres, the baseball team announced Tuesday.
Garfinkel was a holdover from the previous ownership of John Moores and led the franchise during an aborted purchase of the club by former player agent Jeff Moorad.
Ron Fowler, a member of the Padres ownership group who holds the title of executive chairman, will handle Garfinkel's duties on an interim basis.
The team's statement did not indicate why Garfinkel stepped down. The injury-plagued Padres are mired in a 10-game losing streak, having fallen from one game behind the lead in the National League West division to last place in about three weeks.