This is an archived article and the information in the article may be outdated. Please look at the time stamp on the story to see when it was last updated.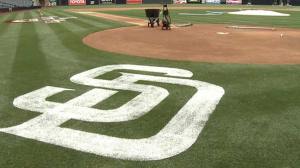 SAN DIEGO- In desperate times the Padres call on "taco Tuesday," to save the day.
After losing 10 in a row, the Padres are working hard off the field to hold their fan base.
" We are having flip-flop days…luchador mask days, and taco Tuesdays will last until the end of the season," said Communication director Dave Holtzman.
"As an organization we are here to make going to a ball game a great experience."
Today the Padres snapped their historic losing streak beating the Rockies 2 to 1, but climbing out of last place will be a tough row to hoe.
The Pads take on Giants at the end of the week.On the plus side their will be a tailgating party.