This is an archived article and the information in the article may be outdated. Please look at the time stamp on the story to see when it was last updated.
SAN DIEGO — Nordstrom just stocked up on a new pair of sneakers that look worn, and it's going to cost you $530 if you're interested.
The "Superstar Taped Sneaker" stitched together by Golden Goose is described as "Crumply, hold-it-all-together tape details a distressed leather sneaker in a retro low profile with a signature sidewall star and a grungy rubber cupsole." Yup, you read that right.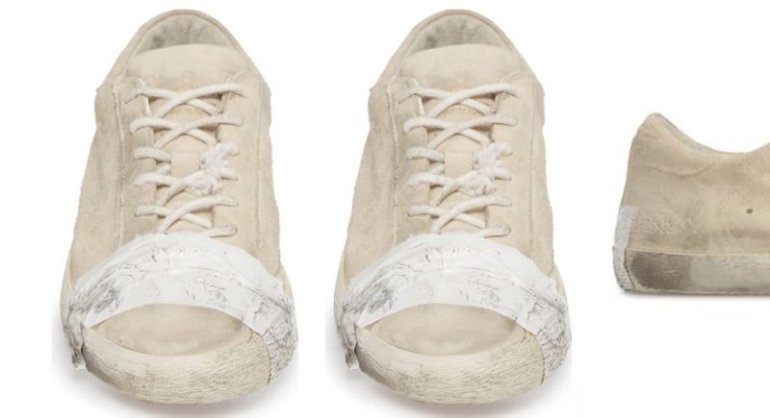 The aged and taped shoes have caused backlash on social media for mocking poverty.
okay maybe i'm being dramatic but i remember seeing kids getting harassed and made fun of endlessly in school for having shoes that looked like this. this is extremely distasteful. https://t.co/h3RAKmiY5d

— brooke🌻 (@broookedanielle) September 19, 2018
i think peak capitalism is selling shoes characteristic of those who can't afford new ones for $530 https://t.co/CJuKEQSpgO

— JACOB (@jacbmoore) September 19, 2018
Golden Goose made a pair of sneakers almost identical to it's latest release back in 2016.
Distressed fashion, apparel that's been made to look worn, ripped or holey, has become a hot trend in the fashion industry.
What are your thoughts?