This is an archived article and the information in the article may be outdated. Please look at the time stamp on the story to see when it was last updated.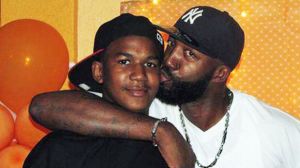 Protestors will gather at 5:30 p.m., at Highland Park, across from 4310 Landis St. in City Heights, in response to George Zimmerman's acquittal of charges in connection with the shooting death of unarmed Florida teen Trayvon Martin last year.
Following the "San Diego Stand with Trayvon Martin Rally," a candlelight vigil hosted by the San Diego NAACP and She is Soul will be held at 7:30 p.m., near the Balboa Park fountain off Park Boulevard.
Speakers will include Mario Lewis, from the organization 100 Strong; a member of the family of Victor Ortega, a man killed by the San Diego Police Department in June 2012, and Mitch from the Party for Socialism & Liberation.
Local organizers scheduled to attend are Justice for Victor Ortega Coalition, Committee Against Police Brutality, Workers' World Party, Canvass for a Cause, International Socialist Organization, NAACP San Diego, NAACP Youth Chapter, the Green Party of San Diego, and others.