This is an archived article and the information in the article may be outdated. Please look at the time stamp on the story to see when it was last updated.
SAN DIEGO – A four-month investigation targeted people who allegedly obtained auto insurance after an accident or theft and then made fraudulent claims for the loss, prosecutors announced Thursday.
For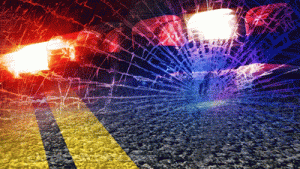 ty-three defendants were charged in a joint investigation by the San Diego County District Attorney's Office and the California Department of Insurance.
The probe — dubbed "Operation Insure 2" — was a sequel to last year's successful "Operation Insure" and was initiated after law enforcement agencies and the National Insurance Crime Bureau determined that the type of fraud the defendants were allegedly involved in continues to be the most common type of auto insurance fraud in San Diego County.
"Fraud costs the insurance industry billions of dollars a year and that cost is passed on to the consumer," District Attorney Bonnie Dumanis said. "Operation Insure 2 is a warning to would-be scammers that we're investigating and prosecuting these cases and the penalty can be steep."
The defendants were not arrested but were notified by mail of the charges. They will be arraigned next month and in February.
The defendants were charged with knowingly presenting a false or fraudulent claim for the payment of a loss or injury under a contract of insurance, a felony.
If convicted, the defendants face up to five years in prison and a $50,000 fine, according to prosecutors.