This is an archived article and the information in the article may be outdated. Please look at the time stamp on the story to see when it was last updated.
SAN DIEGO – An off-duty Yuma police officer was arrested in San Diego Friday on sexual assault charges.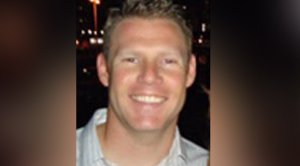 San Diego police officers responded to a sexual assault call in the 4700 block of Marlborough Dr.  at 4:23 a.m. and arrested 33-year-old Jared Elkins. He was booked into the San Diego County Jail, but he has since been released, a jail clerk said.
Authorities have released no details about the alleged crime.
"This investigation is still ongoing." SDPD public-affairs Lt. Scott Wahl said.
Elkins has been a police officer with the Yuma Police Department for seven years. The department said Monday Elkins will be placed on paid administrative leave pending the resolution of the case.