This is an archived article and the information in the article may be outdated. Please look at the time stamp on the story to see when it was last updated.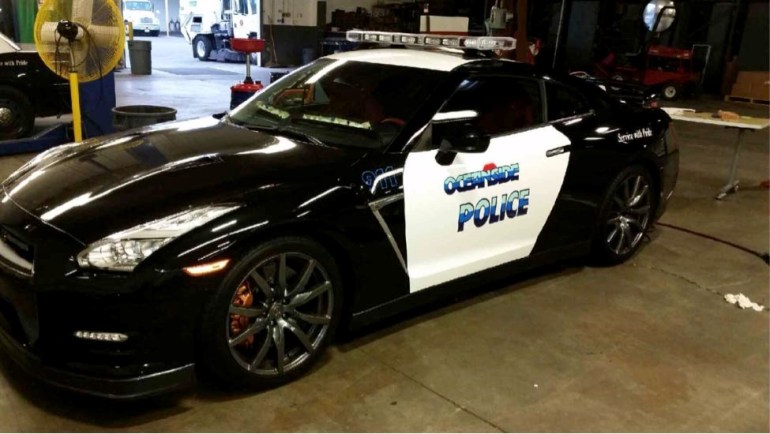 OCEANSIDE, Calif. – Many eyebrows were raised in Oceanside Wednesday when police cruised through their streets showing off their new wheels.
Oceanside Police Department unveiled their new patrol car – 2015 Nissan GT-R.
The police force partnered with Mossy Nissan of Oceanside to loan the vehicle for four months at no cost to the city.
The vehicle will be used as a recruiting tool in hopes of encouraging younger people to pursue a career in law enforcement.