This is an archived article and the information in the article may be outdated. Please look at the time stamp on the story to see when it was last updated.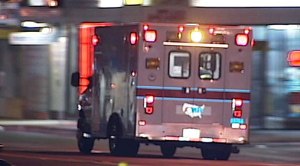 OCEANSIDE, Calif. — A crash in Oceanside that might have been caused by street racing involving several vehicles including a motorcycle resulted in as many as four people being airlifted to trauma facilities Wednesday night.
The crash occurred about 7:40 p.m. at Festival and Douglas drives, according to reports from the scene.
Oceanside police and fire officials said at least three vehicles, one of them a motorcycle, were involved.