This is an archived article and the information in the article may be outdated. Please look at the time stamp on the story to see when it was last updated.
VISTA, Calif. – An Oceanside couple accused of enslaving a 12-year-old girl faces 26 counts of aggravated sexual abuse of a minor.
Neither Inez Martinez Garcia and Marcial Garcia Hernandez entered a plea during their arraignment in a Vista courtroom Monday.  The judge continued the arraignment to give the couple time to hire an attorney and also a special interpreter for Inez Garcia.
"At least one defendant is from the Oaxaca area of Mexico. They speak a Zapotecan dialect," said Deputy District Attorney Gretchen Means.   "I think our desire always is for the defendants to have their choice of counsel to be represented in a way feel most comfortable."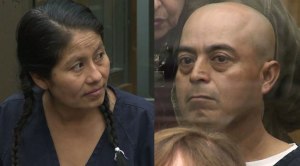 Hernandez and Garcia were arrested on Thursday and face 26 counts of aggravated sexual abuse of a minor. Police said the couple smuggled the girl from Mexico and kept her at their Oceanside home on Grant Street.
Law enforcement sources said the girl was a relative of the couple, and that the couple had promised the girls' parents she would have a better life and education in the U.S.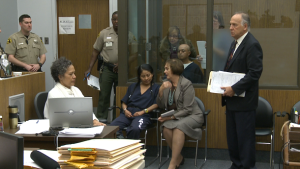 , U-T San Diego reported.
The girl was forced to cook, clean and care for the couple's three young children, according to investigators. She was forced to have sex with Hernandez and even sold as a sex slave, investigators said. When she did not comply, police said the couple beat her.
Prosecutors said the actions were against a minor, husband and wife face aggravated assault charges. Each count carries a 15 years to life sentence.
Bail was set at $2 million each. Garcia and Hernandez will return to court December 18.