This is an archived article and the information in the article may be outdated. Please look at the time stamp on the story to see when it was last updated.
OCEANSIDE, Calif. – Lighting up a cigarette at an outdoor restaurant in Oceanside could soon be against the law, if City Council moves forward with a proposed smoking ban.
Council members were fired up Wednesday evening over the proposed ordinance prohibiting smoking at some outdoor dining establishments.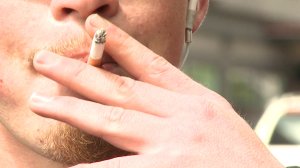 Oceanside would join a growing list of San Diego County communities with similar bans, including Carlsbad, Chula Vista and El Cajon.
Deputy Mayor Jerome Kern made it clear he will not support the ban.
"[I] would leave it up to the individual owner of the business to make that decision. We're not here to make decisions for people on their private property," Kern said.
Council members expressed multiple concerns with different portions of the ordinance.
Eventually, the council decided to consider an amended ordinance banning smoking in outdoor dining establishments located on public rights of way or on city streets. It will include a 10-foot radius from those restaurants.
Kimberly Marrs, owner of Tremont Street Bar and Grill, said the ban is premature in a time when the economy is just starting to recover.
"I think it's going to impact me a lot with some of my regulars," Marrs said. "We've actually seen a little bit of a light at the end of the tunnel. Last year, it was really dismal."
Supporters of the ban believe the ordinance is long overdue.
"People are realizing when they're in close proximity with somebody who smokes it can damage their health," said Gena Knutson of a tobacco control program.
"I really thought the vote would go our way tonight. I'm really disappointed, but we don't give up. We come back. We'll revisit it and we'll get it passed," said Dawn Durbin, an American Cancer Society volunteer.
The council will vote on the amended ordinance later this month.
City leaders in Vista and Coronodo will also take up this issue later this month.