This is an archived article and the information in the article may be outdated. Please look at the time stamp on the story to see when it was last updated.
SAN DIEGO — President Barack Obama will visit Marines at Camp Pendleton next week, a White House official said Wednesday.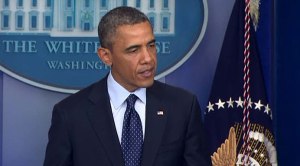 Obama will stop at the sprawling base in northern San Diego County at the end of a two-day swing that will include a speech on the economy in Phoenix and an appearance on "The Tonight Show" with Jay Leno in Burbank.
The White House official said the Camp Pendleton stop would allow the president to "visit with troops and their families and to thank them for their extraordinary service to our nation."
Details of the visit were not immediately available.
Vice President Joe Biden and his wife, Jill, stopped by Camp Pendleton last month to visit with the Marines.