This is an archived article and the information in the article may be outdated. Please look at the time stamp on the story to see when it was last updated.
WASHINGTON — President Obama and lawmakers returned to Washington on Thursday to try to jump-start the stalled " fiscal cliff " talks, even as optimism that there would be a deal before the year-end deadline remained in short supply.
Obama placed calls to Senate Majority Leader Harry Reid (D-Nev.), House Speaker John A. Boehner (R-Ohio), Senate Minority Leader Mitch McConnell (R-Ky.), and House Minority Leader Nancy Pelosi (D-Calif.) before leaving Hawaii for Washington, D.C., late Wednesday afternoon. The White House announced the calls as the president landed in Washington on Thursday, but did not release details of the conversations.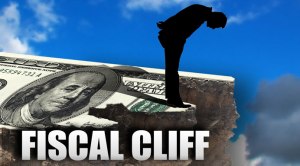 Still, there did not appear to be a breakthrough in the effort to avoid a pile of tax increases and spending cuts set to take effect in the new year. Reid opened business in the Senate on Thursday with a scathing indictment of House Republicans and the "dictatorship" of Boehner. Reid said the blame, should a deal fail to be brokered, will be aimed at House Republicans.