This is an archived article and the information in the article may be outdated. Please look at the time stamp on the story to see when it was last updated.
SAN DIEGO — Four more women, including a retired admiral, stepped forward Thursday to accuse San Diego Mayor Bob Filner of unwanted sexual advances and comments.
The additions of retired Adm. Ronnie Froman, businesswoman Patti Roscoe, San Diego State University dean Joyce Gattas, and Sharon Bernie-Cloward, the president of the Port of San Diego's Tenants Association, brings to seven the number of women who have accused Filner of harassment.
The four were interviewed together by KPBS, which previously aired statements from two other alleged victims.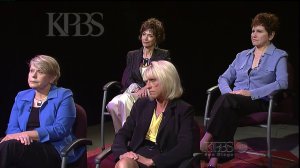 Froman said she was at Filner's congressional office a couple of years ago for a meeting on a veterans program and when the meeting ended, she was the last one in the room.
"Bob stepped between me and the doorway and he stopped me, got very close to me and he ran his finger up my cheek like this and he whispered to me, `Do you have a man in your life?' " Froman said.
She said she did and jumped backward.
"I was really rattled," Froman said. "I went out to the car, got in with the two guys I was working with and I told them to never leave me alone in a room with Bob Filner again."
Bernie-Cloward told the station that in 2010, Filner pulled her aside and asked why she didn't accept a lunch invitation five years earlier.
Then, last year while Filner was running for mayor, he encountered her again following an event at the Town & Country Convention Center in Mission Valley.
"He came up and gave me a hug, and he touched me — actually groped me – – on my backside, inappropriately," Bernie-Cloward said. "As soon as he came in, he left, and I was left there startled and fearful. In fact, I had somebody walk me to my car that night."
Several women at a trade mission in Mexico a few months ago told her Filner touched or talked to them inappropriately, Bernie-Cloward said.
Roscoe, who said she knows Filner well, said he would try to kiss her and placed her in the so-called "Filner headlock." She said he "slobbered down her chin."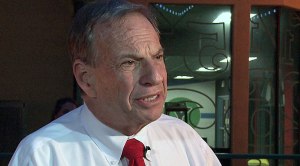 "I was so violated and I was so offended," Roscoe said. "On other occasions, he's gotten close to me and put his hands on inappropriate places on my body. It's just such a terrible invasion."
Gattas said she got inappropriate kisses on the cheek, hands on the knee that lasted too long, hugs when he held her too tight, and made sexual comments.
Filner apologized for his actions when harassment allegations were first raised about two weeks ago. He has since called for his due process rights.
The sheriff's department has set up a hotline for women who believe they are victims at (619) 481-0220.