This is an archived article and the information in the article may be outdated. Please look at the time stamp on the story to see when it was last updated.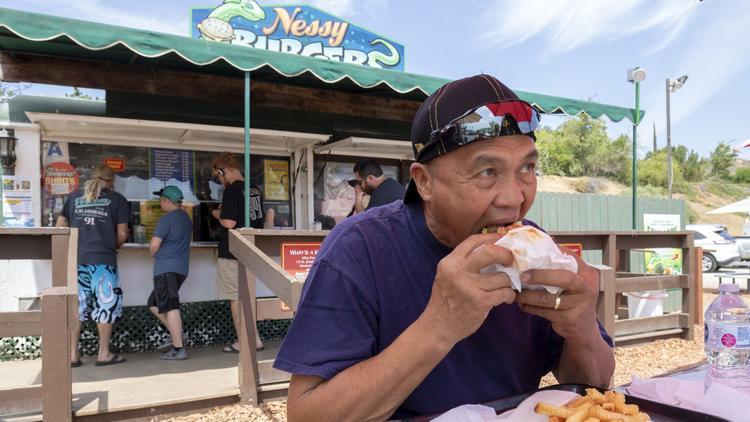 SAN DIEGO — For nearly three decades, Nessy Burgers in Fallbrook has built its reputation on keeping things virtually the same as the day the roadside stand opened in 1989.
The burger recipe has never changed, the menu has stayed stubbornly at a dozen items, soft drinks are still served in cans and many of its employees have worked there 20 to 25 years.
But one original feature that will change soon is its location. After 29 years in a 400-square-foot trailer, Nessy Burgers is moving into a permanent brick-and-mortar patio restaurant under construction next door.
The new location, on the same property at 3235 Old Hwy 395, is slated to open in late summer, according to its 72-year-old owner, Charlie Webster of Fallbrook.
Read the full story at San Diego Union-Tribune.