This is an archived article and the information in the article may be outdated. Please look at the time stamp on the story to see when it was last updated.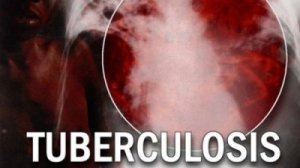 OCEANSIDE, Calif. — School district and San Diego County health officials were working Tuesday to notify students and staff at El Camino High School that a person at the campus was recently diagnosed with tuberculosis and may have exposed others.
The period of exposure was from Oct. 6 through Dec. 21, according to the county Health and Human Services Agency. Students and staff who may have been exposed will have access to free skin tests Jan. 29 and Feb. 26 at the school's campus at 400 Rancho del Oro.
"Tuberculosis usually requires many hours of close, indoor contact to spread to others, so most people who are exposed in classrooms do not get infected or develop the disease," according to Dr. Wilma Wooten, county public health officer.
Wooten said symptoms of active tuberculosis include persistent cough, fever, night sweats and unexplained weight loss.
Tuberculosis can be treated and cured with medication, and identifying infected individuals early is important to prevent illness and reduce the risk of spreading the disease, according to the HHSA.
In 2012, 234 cases of tuberculosis were reported in San Diego County, including the El Camino High case, county health officials said.