This is an archived article and the information in the article may be outdated. Please look at the time stamp on the story to see when it was last updated.
CARLSBAD, Calif. – The former Head of School at the Army & Navy Academy in Carlsbad is behind bars for allegedly molesting several former students.
Jeffrey S. Barton has worked in many capacities over the years at the prestigious boarding school, only the last year as the Head of Schools.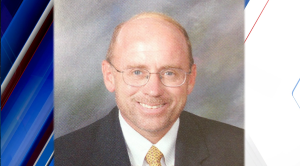 He's accused of molesting at least 6 kids.
"He was too friendly with all the little kids," said one student, adding, "I was shocked to be honest, but there was always some suspicion that he might have been doing stuff with the kids."
The 56 year old was employed at the all boys private academy for 18 years and lived on campus until his resignation in June; the same time Carlsbad police began investigating claims of sexual abuse made by a former student who is now an adult.
"We've identified six," said Carlsbad Lt. Marc Reno, "but we believe that there could be more."
Barton was arrested at his Oceanside home on Thursday night and booked into Vista Detention Center. So far he may be facing 16 felony counts including child sexual molestation, sexual battery and sodomy. Bail was raised from 2.1 million dollars to 6 million dollars.
School officials issued a statement saying they are conducting their own internal investigation and have fully cooperated with Carlsbad police. The do not believe any current cadets were victims of molestation, however students said they were not surprised by Barton's arrest.
"He was too friendly with all the little kids," said a student who is a Jr. adding,
"then, meaner to the older kids. He was always trying to be friends with the little kids by doing extra stuff outside of school like go on sky trips."
He says Barton's overly friendly behavior made him a target for speculation.
"When I first started here everybody was like whose this guy trying to be our friend?"
Carlsbad Police have set up an anonymous hotline for anyone with information about Jeffrey Barton. That number is 1-760-931-7276 or crime-stoppers.