This is an archived article and the information in the article may be outdated. Please look at the time stamp on the story to see when it was last updated.
TEMECULA, Calif. — If the Black Friday weekend and Cyber Monday left your wallet running on empty and you're still looking for the perfect holiday gift, Tammy Marine suggests you try one more spot – your house.
"There are so many things you can make gifts out of in your home," said Marine, who also serves as executive director for Habitat for Humanity, Inland Counties.
She's used Styrofoam and old buttons to make ornaments. Old frames also come in handy.
"I take the frame, which if you don't have one you can find one for 50 cents at a thrift shop, then I take sand I bought at the '99 Cent' store and add a couple embellishments. In less than a minute, you have a little 'Zen Garden' for your desk or coffee table," said Marine.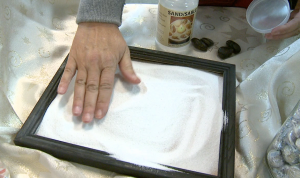 The self-made craft expert has also used a vent left over from a remodeling job to make a potpourri container.
Marine said she decided to share her crafting ideas this holiday season after learning many people in her community are still struggling with unemployment.
"The idea was to give people some hope," said Marine as she showed us her simple yet colorful gifts made out of mason jars, ribbons and Hershey's Kisses.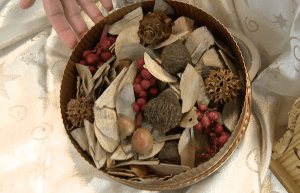 "Big deal if we don't have a lot of money this year, we can still enjoy the holidays despite that," she said. "When you get a handmade item, it means even more than something you buy because it comes from the heart."
She'll be holding a holiday gift-making seminar at the Habitat for Humanity's ReStore in Temecula on December 8.
For more information you can call Habitat for Humanity at 951-296-3362.