This is an archived article and the information in the article may be outdated. Please look at the time stamp on the story to see when it was last updated.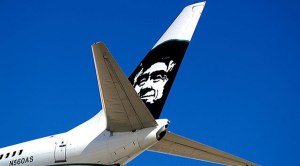 SAN DIEGO — Alaska Airlines began nonstop flights from San Diego to Boston Friday.
The San Diego-to-Boston flight aboard a Boeing 737-800 leaves at 9:30 a.m.. Passengers are due to arrive at Logan International Airport just before 6 p.m., Eastern Time.
The return flight leaves Boston at 6:55 p.m. and arrives in San Diego about 10:15 p.m.
The San Diego County Airport Authority celebrated the inaugural flight with Boston-themed refreshments, remarks from officials and music from Wayne Johnson, lead guitar player for the jazz group Manhattan Transfer.
"We're delighted to announce convenient nonstop service between San Diego and historical and bustling `Beantown,' a route enjoyed equally by vacationers and business travelers," said Joe Sprague, Alaska Airlines' vice president of marketing.
"With the addition of Boston, as well as our previously announced service to Lihue, Kauai, beginning June 7, Alaska Airlines will offer 171 flights a week from San Diego to a total of 12 cities stretching from Hawaii to Mexico to the East Coast."
The airlines has also launched service from San Diego to Orlando, Fresno, Monterey and Santa Rosa over the past year.
JetBlue also offers nonstop flights to Boston.