This is an archived article and the information in the article may be outdated. Please look at the time stamp on the story to see when it was last updated.
SAN DIEGO — San Diego's new downtown public library open to the public on Monday, but Fox 5 got a sneak peak at what's like inside the impressive new building.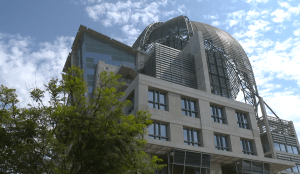 The new home of the downtown San Diego Central Library comes with 2.7 million books, tons of e-books and dozens of computers, but that's not what makes it extra special.
"Its beautiful, its inspiring," said Deborah Barrow, Director for the San Diego Central Library System.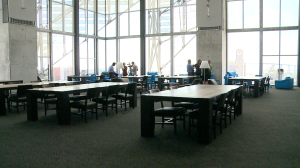 Under the dome, which is 143 feet in diameter, larger than the U.S. Capital dome, is an even bigger reading room with recycled furniture.
The 185 million dollar public and private funded facility also has a museum, featuring different artists.
Sports fans can come from just across the street at Petco Park and enjoy a collection of baseball history.
"It's got the second largest amount of baseball research, available second to Cooper's Town," said Andy Strasberg, with the Society of American Baseball Research.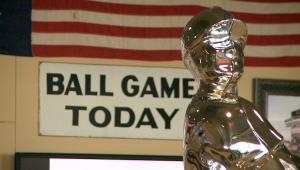 The library will also house a career center for job seekers, sponsored by Bank of America and Merrill Lynch.
"That's powerful, that's a way for people to upgrade their lives and that's what the San Diego library is all about," Barrow added.
Many of the public spaces can be rented for events, the building is also shared with a charter school.
Library staff will hold a grand opening event for the public this Saturday.
It officially opens to the public, Monday at 9:30 A.M.