This is an archived article and the information in the article may be outdated. Please look at the time stamp on the story to see when it was last updated.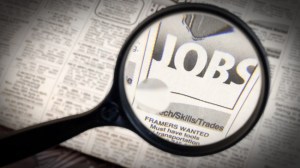 SAN DIEGO – San Diego County's 7% unemployment rate in February remained unchanged from a revised figure from January, but is below the estimated 8.1% at the same time a year ago, the state Employment Development Department announced Friday.
Statewide, the unemployment rate last month was 8.5%, and a 7% rate for the nation. The state and national rates are not seasonally adjusted.
The San Diego region gained 9,500 nonfarm jobs in February and 27,700 positions over the year, according to the EDD.
The largest gain over the month was in the professional and business services industry, which added 3,200 jobs. More than 90% of those were in professional, scientific and technical services.
Jobs were lost in construction, financial activities and in trade, transportation and utilities, state officials said.
In February, 110,700 San Diegans were without work in a labor force of nearly 1.6 million people. At the same time last year, 128,500 were unemployed, according to the EDD.