This is an archived article and the information in the article may be outdated. Please look at the time stamp on the story to see when it was last updated.
SAN DIEGO — The state Department of Corrections and Rehabilitation Thursday proposed building a 792-bed prison housing unit adjacent to the Richard J. Donovan Correctional Facility in Otay Mesa.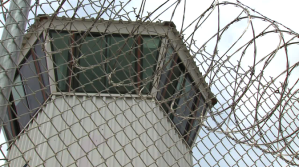 The $168.7 million facility is one of three proposed by the department; the others would be at the Mule Creek State Prison in Ione, southeast of Sacramento.
The site selections are not be final until the environmental review process is completed. However, the department said it is planning on starting construction in the spring, with completion scheduled to take about two years.
"Construction of these facilities will provide CDCR with flexible housing for inmates with disabilities, as well as intermediate medical or mental health treatment needs," CDCR Secretary Jeffrey Beard said. "These projects demonstrate the state's commitment to comply with federal court orders to provide adequate inmate health care and reduce overcrowding."
The CDCR said the new unit at Donovan would employ about 180 staff and have an annual operating budget of $5.5 million.