This is an archived article and the information in the article may be outdated. Please look at the time stamp on the story to see when it was last updated.
SAN DIEGO – Down payments are often the biggest obstacle to home ownership, but now there's an online tool to help buyers.
President of San Diego Association of Realtors Linda Lee said mortgage.car.org, an online tool recently introduced by California Association of Realtors, is a simple way buyers can get help with their down payment.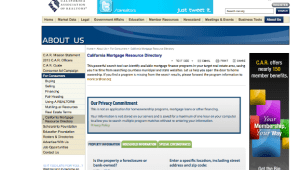 "Buyers can put in the criteria, it's very easy to use and they can spell out what program they may utilize," said Lee, who believes many people will benefit from the new tool.
The program can connect buyers with up to 20 different assistance programs in San Diego.
"It's open to everyone. There are different programs out there.  Some of the programs might be limited to income based on how many people in the family, but anyone can use it."
Down payments are required for big-ticket item purchases.  Generally lenders ask for a 20 percent down payment or sometimes less depending on the loan.
"Some of the biggest decisions for me was whether or not I wanted to put down a down payment," said Andrew Petersen, who was viewing homes with his realtor Hedda Parashos of Palisade Realty.
Parashos said often times the down payment makes or breaks the deal.
"It makes buyers very nervous to have to come up with so much money as part of their down payment," said Parashos  "I'm definitely going to be checking out this new tool for my buyers."
Thanks to the Navy, Peterson won't have to worry about a down payment.
"Thank God I have a VA loan, so they offer me zero down payment," said Petersen.
Now, with money saved he can focus on more important things.
"I'm thinking about maybe getting married some day and buying a new car," said Petersen.