This is an archived article and the information in the article may be outdated. Please look at the time stamp on the story to see when it was last updated.
SAN DIEGO — A new San Diego State University study offered more insight into cases of abuse and the labor trafficking of migrant workers in San Diego County.
Over the last three years, 826 migrant workers across the county were surveyed by a study funded by the Department of Justice.  It found 31 percent of the workers said they were victims of a labor trafficking ring.
"They're being threatened into working for free. That's slavery," said El Cajon Community Supported Agriculture Executive Director Estela De Los Ríos, a collaborator in the study. "They were picked up to work, then not paid."
The study revealed a total of 38,458 alleged cases of abuse in San Diego.  More than half of them [55 percent] reported being victims of exploitation and other forms of abuse.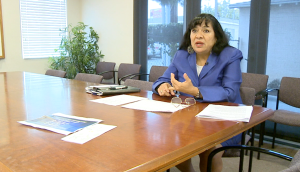 "Workers told us of a woman in La Mesa brought them to her home had them do everything that she needed, she then asked them to leave. When they asked for their pay, she told them she wouldn't and that if they didn't leave she would call Border Patrol," said De Los Ríos.
A growing number of women and men reported being sexually raped.
"In one case, three men were picked up from a Home Depot. They were told they would be doing some landscaping, but instead they were taken to a home and threatened with weapons and drugged. They were then sexually assaulted," said De Los Ríos. "You wouldn't think this would happen to men. They were kidnapped and raped"
The study showed that, in most cases, workers didn't report the abuses to law enforcement due to fear they would be deported.
Local human rights advocates who took part in the study said they are looking forward to working with officials from the Department of Justice in Washington D.C. and Homeland Security to come up with a plan to prosecute as many of the alleged cases.