This is an archived article and the information in the article may be outdated. Please look at the time stamp on the story to see when it was last updated.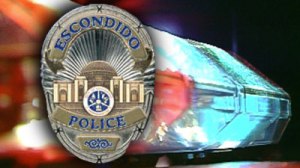 ESCONDIDO — Craig Carter, a 21-year veteran of the Escondido Police Department, is scheduled to be sworn in as the agency's new chief today.
He "will be an excellent police chief and will provide stability to the city's and the police department's working relationships with businesses, schools and community groups," City Manager Clay Phillips said.
Carter, 50, is replacing former Chief Jim Maher, who became chief in 2006 and retired in December.
A badge-pinning ceremony for Carter, whose annual salary as chief will be $160,550, will take place later this afternoon during a City Council meeting, city spokeswoman Joyce Masterson said.
Carter holds a bachelor's degree in criminal justice from Bellevue University. He joined the Escondido Police Department as a trainee officer in 1992. He was promoted to sergeant in 1998, to lieutenant in 2005 and to captain five months ago, Masterson said.
Mike Garcia, head of the Escondido Police Officers Association, said the organization's membership was "very excited" about the prospect of working with the new chief and his support staff.
"As president of the association, I firmly believe the community and the department will prosper under the professional leadership of Chief Carter and his team," he said.
About 150 officers work for the Escondido Police Department, which serves the city of around 144,000 people.