This is an archived article and the information in the article may be outdated. Please look at the time stamp on the story to see when it was last updated.
SAN DIEGO – A new court document reveals the violent means used by collectors in an alleged illegal sports gambling ring busted recently by the FBI.
U.S. Assistant Attorney Andrew Schopler filed the supplemental memorandum as part of a detention hearing for Jan Harald Portocarrero. Federal authorities said Portocarrero is the owner of "Macho Sports," an illegal Internet and telephone betting business.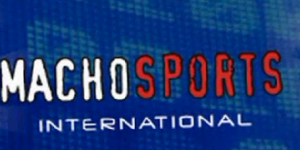 In all, 18 people located mostly in Southern California and Peru, were charged for taking part in the operation. Authorities used wiretapping and undercover FBI agents in the investigation, which started in 2011.
The document, filed Friday, shows how the collectors used murder threats and physical force to "obtain payment from delinquent gambling customers."
It says Portocarrero thought he was "untouchable" and controlled "a multi–million dollar criminal enterprise that employs enforcers who keep customers and potential witnesses under control through intimidation, murder threats, and actual violence."
The document says "multiple victims have reported suffering threats, intimidation and violence at the hands of Macho Sports." In one case, it says an "armed henchman" confronted a victim to collect money owed to Portocarrero. The "henchman" told the victim, "Get in the car, or I'll kill you right here."
In another instance, the document says "a Macho Sports sub-bookie and associates threatened the life of a woman's child in order to find the whereabouts of a delinquent customer." It says the "woman was told, 'I'd be afraid for my child's life.'"
La Jolla resident and suspect Amir Mokayef is also discussed in the document. It says undercover agents observed him using violence on August 17, 2011. The document says he "punched the customer repeatedly in the face and stomach until undercover FBI agents broke up the fight."
Another collector mentioned in the document is Ronnie Morrissette, aka "Lurch." Portocarrero is referenced as using Morrissette as an example, saying "Look at Lurch. He kidnaps people, strikes them with a gun, and he's walking the streets."
Morrissette is now behind bars in Orange County for involvement in a violent home invasion robbery in Newport Beach. The document says he "pistol-whipped a betting customer and stole property from the occupants of the home at gunpoint."
The suspects face various charges including racketeering conspiracy to conduct enterprise affairs and running an illegal gambling business.
Although originally from California, Jan Portocarrero and his brother, Erik, set up Macho Sports first in Panama and later in Peru, after suffering previous gambling arrests in the United States, according to the indictment.
The memorandum said Jan Portocarrero thought he had "already beaten the rap twice before during state bookmaking investigations in 1997 and 2001, thanks to his sophisticated efforts to evade and frustrate law enforcement."