This is an archived article and the information in the article may be outdated. Please look at the time stamp on the story to see when it was last updated.
SAN DIEGO – An autopsy report revealed new details about the death of a musician who fell from Crystal Pier in Pacific Beach in January.
Around 5:30 p.m. on January 21, 27-year-old Taylor "Tay" Watts was with friends on the pier at the foot of Garnet Avenue when he climbed over a railing, grabbed a nylon rope attached to the structure and leaned back over the water, according to the San Diego County Medical Examiner's Office. Apparently losing his grip moments later, he plunged into the water and never resurfaced. The report stated his cause of death was accidental drowning.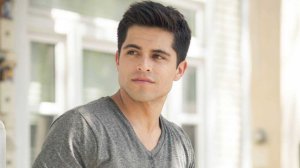 According to the report, Watts had been drinking with friends during the day and his blood alcohol level at the time of his death was 0.15 percent.
Lifeguards, divers, helicopters, boats equipped with side-scan sonar and U.S. Coast Guard crews conducted a three-day-long search amid high surf and strong rip currents, but the man's body was not found.
Three weeks later, on the morning of February 11, mariners found the man's body off the coast of La Jolla.
Watts lived in Pacific Beach and was a singer-songwriter signed to an independent music label called "Keep Your Soul Records," according to his Facebook page.