This is an archived article and the information in the article may be outdated. Please look at the time stamp on the story to see when it was last updated.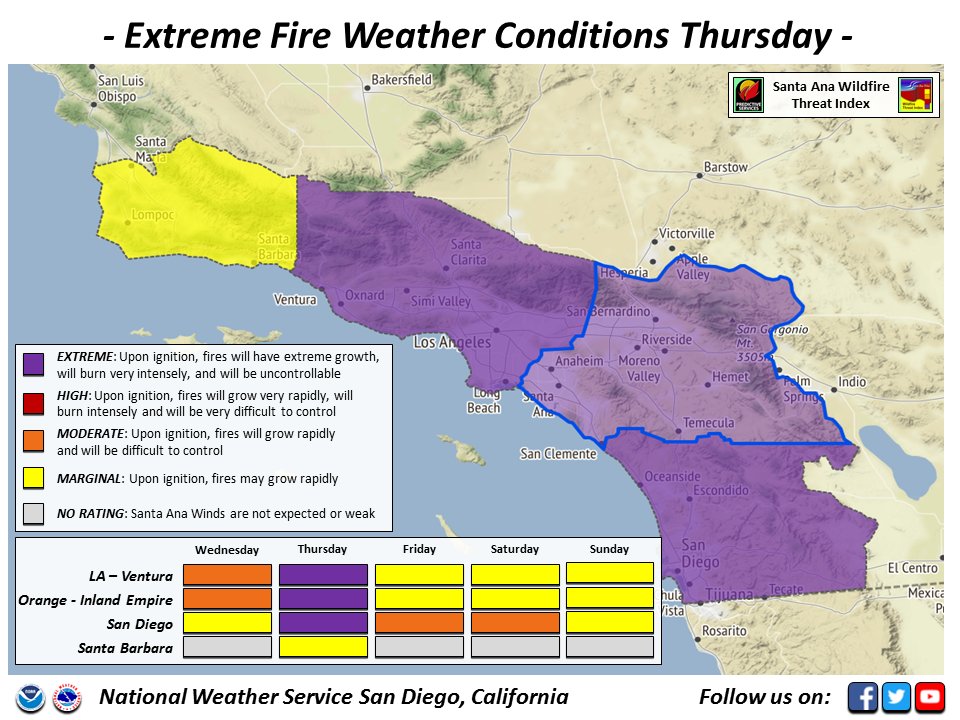 SAN DIEGO – The fire danger in San Diego and other parts of Southern California is so extreme that officials are using a new color to label it.
Until Thursday, official maps used red to designate areas of high fire danger, orange to show moderate danger and yellow to mark areas of marginal fire danger. However, humidity is so low, winds are so fierce and fuel is so dry in the coastal counties from Ventura to San Diego, that for the first time ever the state Office of Emergency Services is using the color purple to show areas of extreme fire danger.
In areas shaded in purple, once a fire sparks, it "will have extreme growth, will burn very intensely, and will be uncontrollable."
The Thomas fire in Ventura, the Skirball fire in Los Angeles and the Lilac fire in northern San Diego County all show that the purple extreme designation is not an exaggeration.