This is an archived article and the information in the article may be outdated. Please look at the time stamp on the story to see when it was last updated.
JAMUL, Calif. – There may soon be a new place to gamble in San Diego County, according to Jamul Indian Village.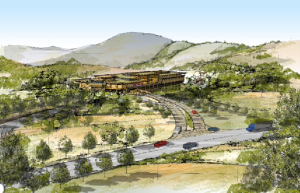 Jamul Indian Village announced new plans to build a casino after reaching an agreement with Penn National gaming, operator of numerous casinos and racetracks across the U.S. and Canada.
"Location, location, location," said Robert Mesa, Executive Councilman for the Jamul Indian Village.  "We apparently have the best location if we could get something built."
The tribe wants to build a $360 million Hollywood branded casino.  It would be three stories and approximately 200,000 square feet.  The casino would feature 1,700 slot machines, 50 live table games including poker.  Plans also include multiple restaurants, bars and lounges.
"It's going to ruin the view and environment here we don't need that here," said Gilbert Morales, a resident.
"It's huge and that's what we're concerned about," said Marcia Spurgeon.
Morales and Spurgeon are part of the group Jamulians against the casino.
"We actually took a survey with all registered voters in Jamul and 97.5 percent did not want a casino out here," said Spurgeon.
The group cites concerns with the environment and destruction of historical landmarks, but most importantly they point out traffic problems the casino would bring.

"It's right beside Highway 94," said Spurgeon. "It's just a dangerous road, it's a two lane, it's a very old highway."
"More traffic's going to cause more accidents," said Morales. "It's just going to cause a lot of headaches."
"We're the closest to downtown 20 to 25 minutes that's why we've been pushing this the whole entire time," said Mesa.
Tribal leaders said the project was almost two decades in the making.  This is the fourth casino project the tribe has proposed.
"We've seen all these casinos go up around us so of course we expect to see those same benefits for our tribal members," said Mesa.
Residents said the tribe's benefit will be Jamul's ruin.
"It's going to ruin the area the landscape and it's not good for this city," said Morales.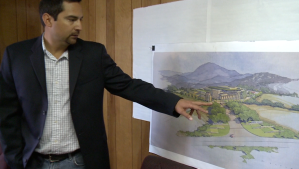 San Diego County Supervisor Diane Jacob released a statement Monday regarding the Jamul Casino.  Jacob also added the project would trigger a traffic nightmare, create fire and other public safety risk and destroy the area's rural character.
"That's the last thing this back country community needs," wrote Supervisor Jacob. "It was a bad idea when the Jamul tribe first proposed a casino, and it's a bad idea now."
If approved, construction could begin by end of 2013 and it would take two years to complete.