This is an archived article and the information in the article may be outdated. Please look at the time stamp on the story to see when it was last updated.
WASHINGTON (CNN) — Just five weeks before he killed 12 people at the Navy Yard in Washington, Aaron Alexis told police in Newport, R.I., that he was hearing voices in his head and he feared three people were going to harm him.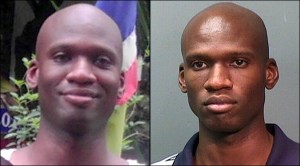 Alexis, 34, who was killed by police at the end of the rampage Monday,  also said that the voices sometimes came through "the walls, floor and ceiling" of a Navy base in Rhode Island where he was working as a civilian contractor.
According to a report by Newport police, Alexis said he first heard the people "talking to him through a wall" at a Residence Inn in Middletown, Rhode Island, where he'd been staying. He packed up and went to an unidentified hotel on a Navy base in Newport where he heard the same voices talking to him. He moved to a third hotel, the Marriott, according to the police report. There, Alexis first told authorities that the three individuals spoke to him through the floor and then the ceiling.
Alexis said the individuals were using "some sort of microwave machine" that sent "vibrations through the ceiling, penetrating his body so he cannot fall asleep." He told authorities, according to the police report, that "he does not have a history of mental illness in his family and that he never had any sort of mental episode."
Newport police said they contacted the Newport naval base in August about their encounter with Alexis, who was working there as an information-technology contractor.
Alexis told Newport police that during a flight from Virginia to Rhode Island, he got into a "verbal altercation" with someone, Newport Police Lt. William Fitzgerald said. Alexis told police "he was a naval contractor who travels often," Fitzgerald said. He explained that during a flight from Virginia to Rhode Island, he got into a "verbal altercation" with an individual. Alexis told police he believed that the "individual had sent three people to follow him and to talk, keep him awake and send vibrations into his body," Fitzgerald said.
Fitzgerald said Alexis would not elaborate or tell police what his alleged harassers were saying, but he told police "he never felt anything like this and felt these individuals would harm him."
Earlier Tuesday, a source with direct knowledge of the investigation told CNN that Alexis exhibited signs of mental problems in recent months and tried to get help at a Veterans Affairs facility in Rhode Island.
On Sunday, the day before the shooting rampage, Alexis bought a shotgun and about 24 shells  from the Sharpshooters Small Arms Range in northern Virginia, the store's attorney, J. Michael Slocum, said.
Before buying the Remington 870 shotgun and the ammunition, he used a store rifle at a practice range, and he was at the store for at least a couple hours, Slocum said. Video of Alexis at the store has been given to the FBI, according to Slocum.
The FBI has said the Alexis used a shotgun in the shooting.