This is an archived article and the information in the article may be outdated. Please look at the time stamp on the story to see when it was last updated.
SAN DIEGO — A Coronado-based Navy petty officer was under arrest Monday for allegedly being drunk when his truck vaulted off an elevated freeway connector to the Coronado Bridge and landed on a group of people in Chicano Park, killing four of them.
Richard Anthony Sepolio, 24, remains hospitalized with serious injuries he suffered in the weekend crash. He is expected to face charges of felony DUI and vehicular manslaughter upon his release from medical care.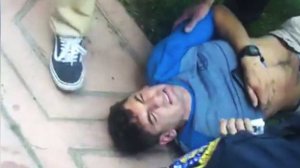 The Texas native lost control of his GMC pickup about 3:45 p.m. Saturday while trying to merge from northbound Interstate 5 onto the bridge over San Diego Bay, according to the California Highway Patrol.
The vehicle plunged about 60 feet into the crowded park below, fatally injuring Annamarie Contreras, 50, and Cruz Contreras, 52, a married couple from Chandler, Arizona, along with Hacienda Heights residents Andre Banks, 49, and Francine Jimenez, 45. All four were pronounced dead at the scene.
Eight others also attending a popular motorcycle rally in the park were injured. They were hospitalized for treatment of various injuries.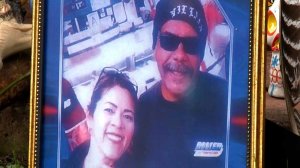 Mourners and well-wishers have created a growing memorial of flowers and other tributes to the victims at the Barrio Logan park.
Sepolio, an aviation electronics technician, has been assigned to Helicopter Sea Combat Squadron 6 at Naval Air Station North Island since September 2015, a year after he enlisted, Navy spokesman Brian O'Rourke said.
A search of public records shows that Sepolio was previously arrested in Texas for possession of drug paraphenalia.