This is an archived article and the information in the article may be outdated. Please look at the time stamp on the story to see when it was last updated.
SAN DIEGO — Law enforcement agencies invited people across San Diego County to turn off their televisions and enjoy a summer evening with neighbors as part of the National Night Out crime-fighting initiative.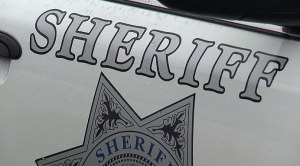 San Diego County sheriff's deputies will host events from 11 a.m. to 4 p.m. in the Encinitas Target parking lot on El Camino Real; from 3 to 6 p.m. at the sheriff's Poway Station; from 3 to 6 p.m. at Connors Park in San Marcos; from 3 to 7 p.m. at the Target parking lot on Jamacha Road in Rancho San Diego; from 4 to 7 p.m. at the sheriff's Alpine Station; from 5 to 7:30 p.m. at Robert Egger Park in Imperial Beach; from 5 to 7 p.m. at San Elijo Hills Park; from 5:30 to 7:30 p.m. on the corner of Main Street and South Indiana Avenue in Vista; and from 5:30 to 8 p.m. at the Santee Trolley Square on Mission Gorge Road.
Although the activities associated with National Night Out will vary by location, sheriff's officials said patrol deputies would be available to meet with the residents they keep safe, and attendees can learn about services provided by the agency and receive crime prevention tips.
The events could also include food and drinks, gun lock giveaways, child fingerprinting, station tours and vehicle and other displays, sheriff's officials said.
Sheriff's officials asked those who will not attend any of the events to leave their porch lights on as a "show of solidarity."
In San Diego, Night Out events will begin at 4:30 p.m. at Teralta and Colina parks; at 5 p.m. at the South Bay Recreation Center and at the Kroc Center; 5:30 p.m. at Skyview Park; and at 6 p.m. at the police department's Northern Division.
San Diego police Chief Shelley Zimmerman plans to attend four of the six events. At the Teralta Park Night Out, longtime City Heights community leader Maria Cortez and the Teralta Park Action Team will also be recognized.
Escondido residents were invited to celebrate the 31st annual Night Out at an open house at the Escondido Police Department from 5 p.m. to 8 p.m.. Officers will be able to answer questions and provide crime prevention and safety information.
Information booths, vehicle displays and entertainment will be featured at Grape Day Park during the same time period, police said. Participants will join the more than 37 million people in more than 15,000 communities who attend the annual event on the first Tuesday in August.
La Mesa neighborhood watch groups will also organize events designed to promote crime prevention efforts, according to police. The third annual "Emergency Preparedness Fair" will also take place between 6 and 8 p.m. at the Target parking lot at the Grossmont Center.
At 5 p.m., the El Cajon Police Department will host a similar event at 100 Civic Center Way, featuring a police dog demonstration, SWAT display and crime prevention booth.
Also at 5 p.m., National City will host a barbecue and swim session for National Night Out at the municipal pool on East 22nd Street, according to police.